When to Wear a Racerback Bra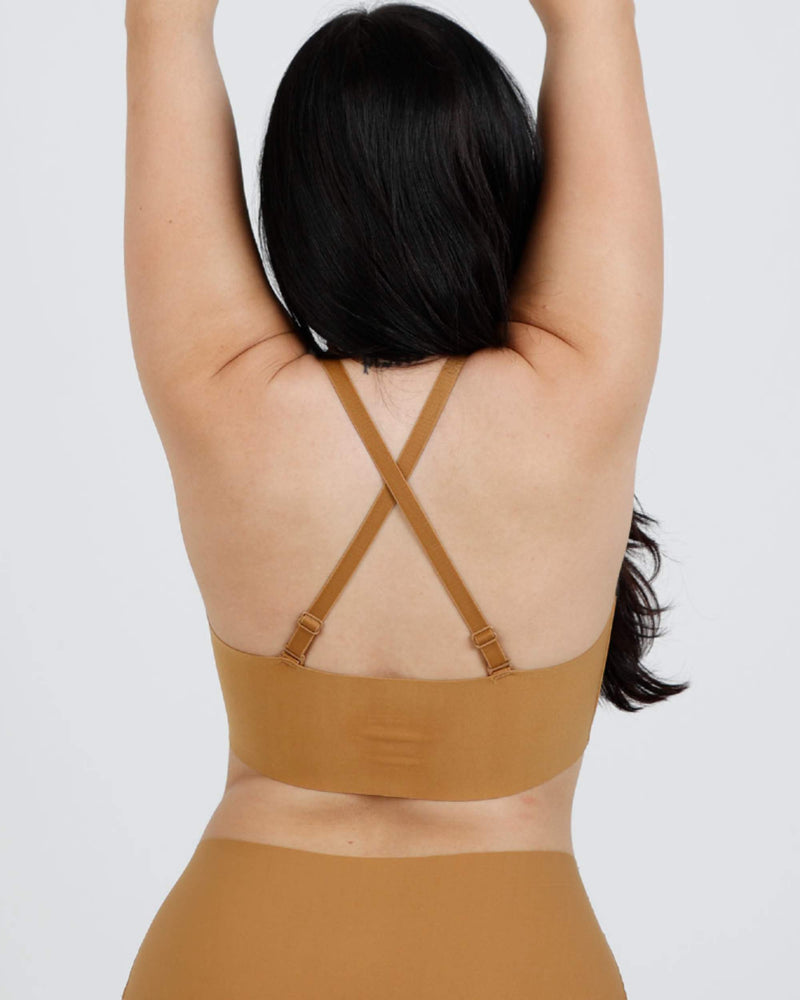 Our Signature Bra owes its versatility to its back straps, which can be positioned conventionally (parallel to one another) or as a racerback. But a racerback bra's "x" configuration isn't just for style. This type of bra has a number of other advantages. Here are three often overlooked benefits of crossing your straps:
(1) Support for heavier boobs
A racerback distributes the weight of your breasts more evenly across the back and shoulders, taking the pressure off of the straps alone to hold up your boobs. When combined with our Signature Bra's reinforced back and high side seams, this formation delivers ample support and lift women of all sizes—but especially for those with fuller busts. 
(2) No slip for narrower shoulders
Straps tend to slip off of narrow or sloping shoulders with movement if they are not perfectly adjusted. The racerback's configuration secures the fit and keeps the straps in place. okko bra straps are made from a special fabric that stays put without constricting or feeling uncomfortable.
(3) Easily hidden under tops
A racerback is a go to on the versatility front. In an "x" formation, the straps will disappear under tanks, sleeveless tops, and more. That means no more worrying about a strap peeking out when it shouldn't. To maximize versatility, choose a bra that has detachable straps like our Signature Bra, so you can choose how to place your straps based on your outfit, support needs, or how you feel!
Do you typically wear our Signature Bra with a conventional back, racerback, or mix of both? We'd love to know! Send us a DM at @okko.co on Instagram.