The Ultimate Quarantine Hand Soap Review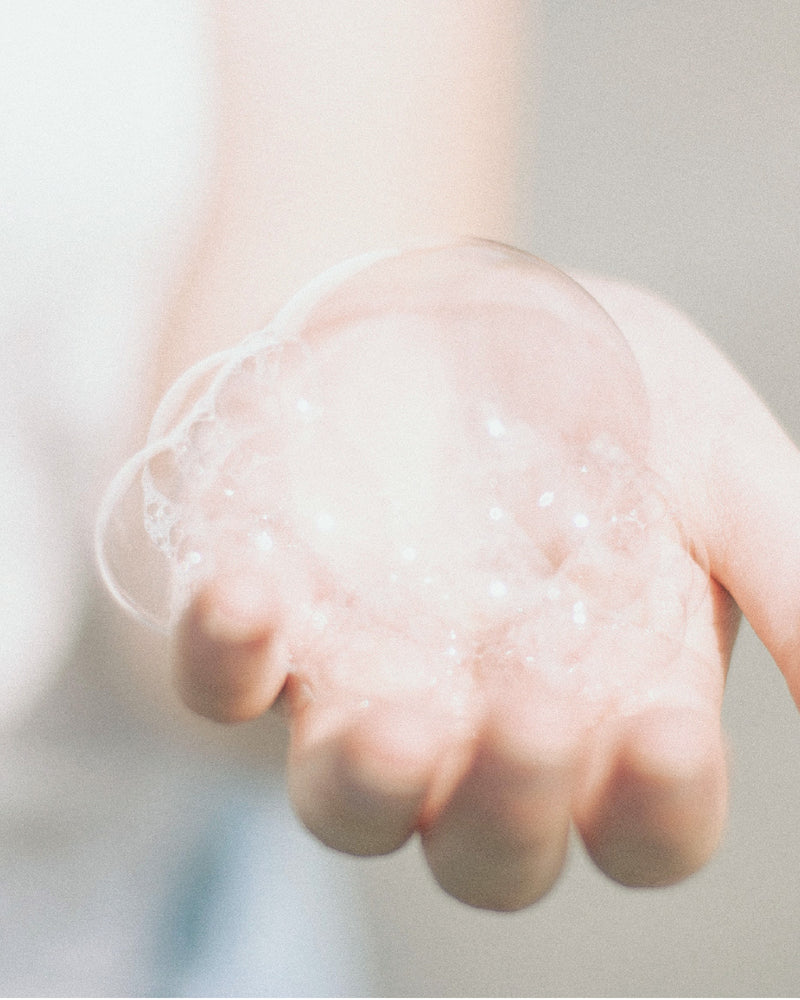 Hey, I'm Haley, okko's blog writer. Ever since I was a little kid, I've loved being clean. I've only missed showers when camping, and I haven't allowed outside clothes on my bed for several years, to the shock of many friends. Since the pandemic began, my family changes out of our outside clothes as soon as we get in the door.
My penchant for cleanliness also applies to hand washing, although I'll admit I probably wasn't washing for 20 seconds regularly until the beginning of this year. Given the recent record-breaking number of COVID cases and widespread attention for sanitizing, the okko team thought it was the perfect opportunity to test out a few different soap brands on the market. Considering my family has been bulk-buying the same brand of soap for years, I was especially excited to try out a few brands I normally would never pick up.
I tested one hand soap from each of these categories: sustainable, drugstore, luxury, and bar soap. Each soap was used for one full day each and examined by scent, texture, ease of lathering, price, aesthetic, and moisturizing properties. Prices ranged from less than $2 to $39 per bottle. Would an expensive, luxury hand soap be inherently better than a drugstore one? Will any of them soothe the dry, slightly cracking skin on the tops of my hands? Here are the results from my loosely scientific testing:
Category: Sustainable
Price: $4.50
Public Goods is kind of like a sustainable Costco—you pay a yearly membership for access to well-made and environmentally-conscious household goods, lifestyle products, and food at relatively cheap prices. For the sake of this review, I opted in for a free trial of the membership to purchase the hand soap (Public Goods also sells refill bags of the hand soap too).
The bottle is simple and minimalist, and would look great in any bathroom. The scent is also lovely—it's a light lemon scent, neither overpowering or nonexistent. There's almost a slight shimmer to the soap that disappears when you wash. It's not really a gel consistency, and seems a little more water-based than what I'm used to, so I had to use a generous pump or rub thoroughly to get enough lather. Nevertheless, I felt this soap was effective.
I did start to notice my hands getting dry toward the end of the day, so before I went to bed I put on my favorite hand lotion. The next morning, my skin was back to its normal texture, but the dryness became an issue for the rest of the week.
Category: Drugstore
Dial Antibacterial Liquid Hand Soap, White Tea
Price: $1.29 from Target
Everyone has used a drugstore hand soap, so there were really no surprises here. The bottle design isn't noteworthy, but given drugstore soap is most likely to be bulk-purchased, transferring it to another more aesthetic and reusable soap dispenser would make sense. I like the white tea scent, although it was a little sweeter than what I usually gravitate towards. 
The texture is slightly thicker and more gel-like than the Public Goods soap. However, I did notice my hands were incredibly dry by the end of the day. Even when I put the same lotion on at night before bed, they were still dry the next morning. 
Overall, I'd say this is an average hand soap but not anything special. If you don't care for aesthetics and regularly use hand lotion, this one is clearly the best economic choice.
Category: Luxury
Aesop Resurrection Aromatique Hand Wash
Price: $39
I'll be honest and say I was most excited to try this hand soap because I would never purchase soap at this price otherwise. The bottle is huge (although in reality not much bigger than the others—the Aesop bottle holds 16.9 ounces, while the Public Goods one holds 12) and the sort of minimalist chic you would post on Instagram. 
This soap was by far the easiest to lather, with a rich gel consistency that bubbled up quickly. The pump squirts out a lot of soap, and a little goes a long way. The scent is very herbal and citrus, and is overall stronger than both the Public Goods and Dial soaps—if you like the smell of essential oils, you'd love this. 
Because my hands started out dry in the morning, they didn't get any more moisturized by night. I went to bed with the same lotion and still woke up with cracked hands (at this point, I was probably just washing my hands too often for the sake of the review).
Category: Bar Soap
Price: $7.95
I wanted to test one soap that is completely different from all the others in application, and Lush has a great selection of bar soaps. The Bohemian bar "has been a customer favorite for years," according to its description, so I figured it was a safe one to test. 
The bar is pretty big and slippery, so as someone with smaller hands it takes a little bit of awkward rubbing to get enough soap off to lather (you quickly get the hang of it). But this bar created the greatest amount of foam compared to the others, which I would describe as lathering well but only creating "bubbles."
This bar also had a very lovely lemon scent, but this one smells a little more lemonade and the Public Goods one is more of an herbal lemon. Both smell great, so it all comes down to your preference!
By this point in the week my hands had been dry for days and didn't get any more moisturized, even with hand lotion. So I think it's safe to say I was washing my hands a lot more frequently, which contributed to the overall dryness and wasn't caused by one particular soap.
The Winner: Public Goods
I enjoyed using all these soaps and each had their strengths, but overall my favorite is the Public Goods soap, which is a great deal for the scent, the price (as long as you have a membership, though), and overall aesthetic and experience. I also love that it's a blend of natural ingredients and from a brand with a sustainability mission. 

Have you tried any of these soaps and agree with my takes, or have another favorite? Let us know on Instagram @okko.co!
_
ABOUT THE AUTHOR: Haley Kim is a journalist and content creator based in California. Her day job is in the tech industry, but when she's not working you might find her reading a fiction novel, making collages and jewelry, or drinking boba.