Perfect Gifts for Minimalists (or Anyone, Really)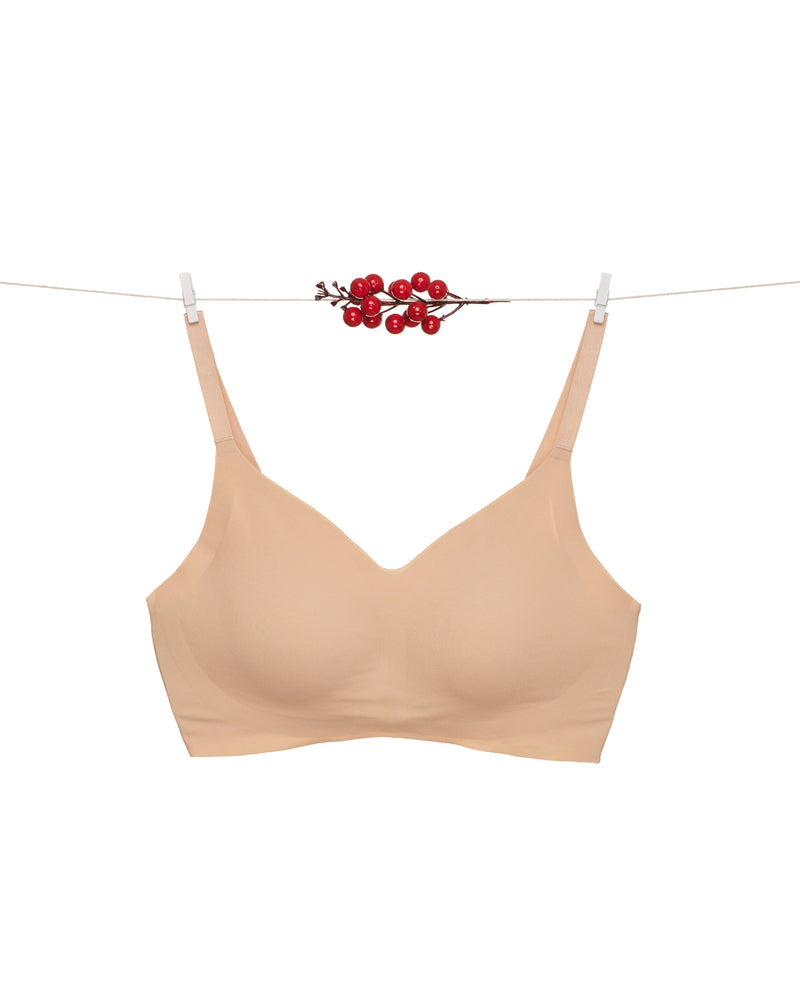 Here at okko, our philosophy is to shop with intention: purchasing high-quality products that will bring us joy for years to come. And we also channel that shopping philosophy to gift-giving—we find so much happiness in choosing gifts that our recipients will love and cherish! 
This holiday season is unlike any other, and the power of giving—and showing your love for another—has perhaps greater influence than ever. We've compiled some of our favorite gifts for minimalists, from minimalists. We believe these are thoughtful, well-made products and experiences that your recipients will love, and actually use. There's something for everyone in every budget. Happy gifting!
For your best gal pal: Grayson The Hero Cozy Cotton Button-Up
A white button-up is one of those timeless basics that every woman will wear for years to come. Impress your favorite woman with this Grayson button-up, which has been expertly tailored to fit every chest size and torso length. These shirts come in different fabrics, but we love the 100% cotton blend.
For your favorite cook: Our Place Always Pan
One philosophy of minimalism is doing more with less, and this pan truly does it all—it replaces eight traditional pieces of cookware. It's stylish (we love the sage and spice colorways), thoughtfully designed (a built-in spoon rest!), and non-toxic and nonstick. One note: these start shipping in early 2021, so tell your cook that good things come to those that wait.
For the exercise addict: Melissa Wood Health subscription
Even the most motivated exerciser is likely getting bored with their stay-at-home workouts by now. Spice up their routine with a subscription to Melissa Wood's practice, which is quick, manageable, and most importantly, effective (plus our founder Phoebe's favorite!). She covers yoga, pilates, meditation, and muscle-targeting routines.
For the Marie Kondo newbie: The Container Store Clear Expandable Deep Drawer Dividers
Know someone starting their journey to a life more minimal? Gift them these drawer dividers—perfect for organizing utensils in the kitchen, knick-knacks in the office, or intimates in their top drawer. 
For the aspiring green thumb: Modern Sprout Basil Garden Jar
Fresh greens can always brighten up a home, and Modern Sprout makes it easy for even the most notorious plant killer to take care of them. These Garden Jars are designed with a very forgiving hydroponic watering system and include everything you need to start growing, including organic seeds, soil, plant food, and the reusable mason jar.
For the workaholic: Baronfig Confidant Hardcover Notebook
Most people who have been working from home for the past several months will tell you they've been spending too much time in front of screens. Gift them this beautifully designed notebook, perfect for scribbling notes in meetings, journaling, doodling, or brainstorming. Our favorite part is the spine—it's designed to open flat whether at the beginning, middle, or end of the notebook.
For the friend worth celebrating: Dram Apothecary Bitters
If you don't know exactly what your recipient likes to drink, give them these non-alcoholic and herbal bitters, which are perfect for mixing their own cocktails. They're vegan, gluten-free, and non-GMO.
For the fashionista who has everything: okko Reusable Nipple Covers
We know this is probably cheating, but we can't help but toot our own horn—we're super proud of these reusable nipple covers, which come in three colors and are perfect for those strapless, backless, and otherwise braless outfits. Plus, you don't have to make any assumptions about your recipient's sizing.
What are you gifting this year? Let us know on Instagram @okko.co!
_
ABOUT THE AUTHOR: Haley Kim is a journalist and content creator based in California. Her day job is in the tech industry, but when she's not working you might find her reading a fiction novel, making collages and jewelry, or drinking boba.