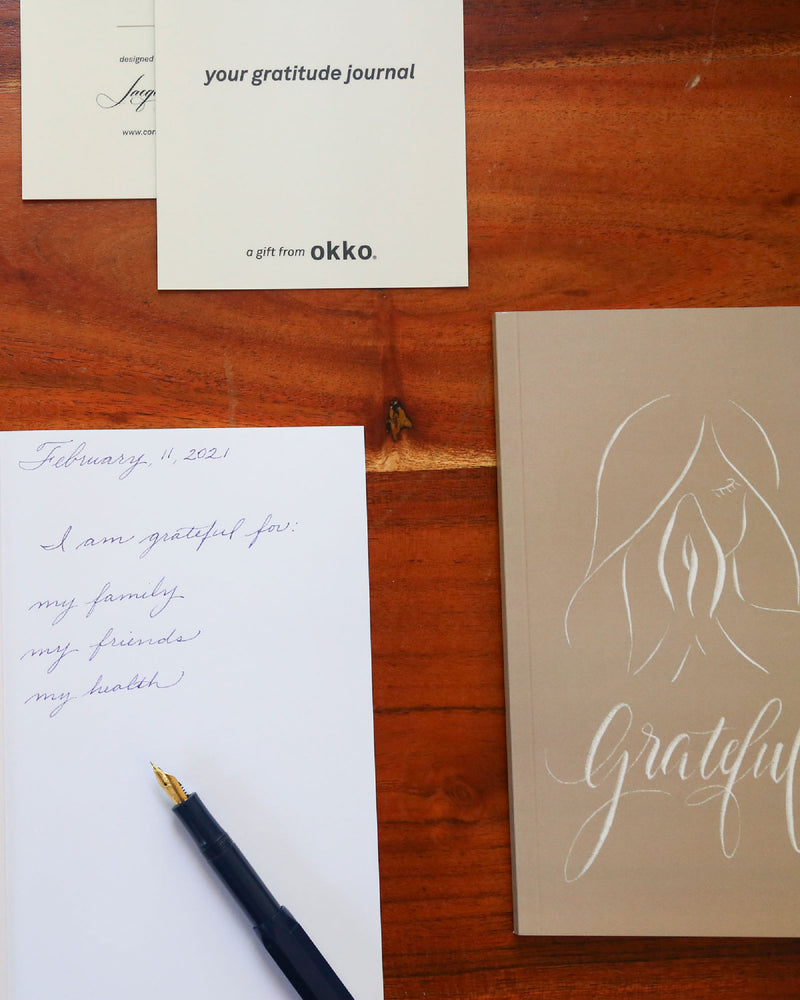 During this month of love, we are celebrating the most important person to love in your life—you. Practicing self-love means undertaking deliberate acts to show care and compassion for yourself, first and foremost. It's important because accepting yourself drives happiness and feelings of fulfillment as well as serves a precursor to maintaining healthy relationships with others.
This Valentine's Day, our gift to you is a limited-edition gratitude journal, which is complimentary with every order.* While there are endless ways to love yourself, a gratitude journal is an opportunity to set a consistent foundation to do so. Maintaining this type of journal encourages us to adopt the practice of awareness and mindfulness in our everyday routine.
So, how do you use it? Once a week, write five to ten things in your journal for which you are grateful. These notes can be brief and range from the most mundane to the most special sources of gratitude—things as broad as your daily walks to a job promotion. Over time, you will reap the benefits of your intentionality. Maintaining a gratitude journal has been found to have real benefits for your overall well being and happiness.
What makes this journal special is not limited to the journey you will document inside. We collaborated with our friend and Miami-based calligrapher, Jacqueline Correa, on crafting a wholly unique and artful journal design.
* Quantities are very limited so act fast!