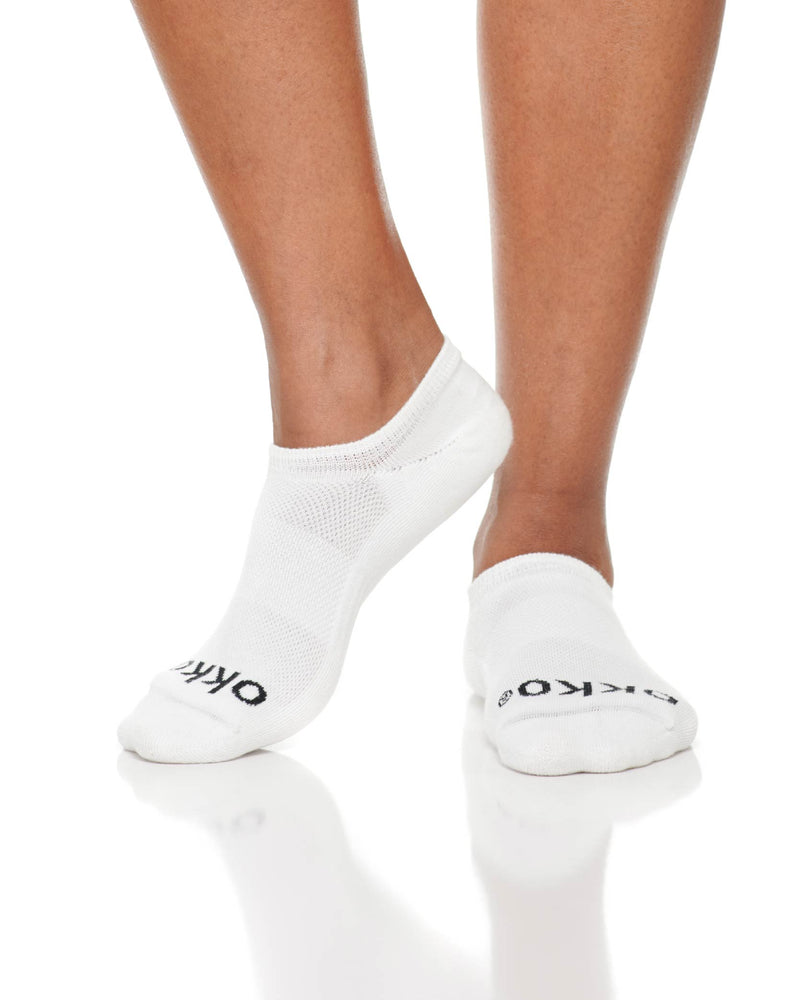 For the last few years we've focused on keeping boobs and butts happy, but my dream for okko is to be a brand for all parts of your body. I'm thrilled to announce the next step toward that vision with the newest addition to our collection: socks! 
Our mission has always been about helping you declutter your top drawer, and socks are often a huge cause for chaos in that department. I know from personal experience — I actually considered socks a bigger pain point than underwear at one point in my life! I hated all my variously colored socks due to ill fit or lack of comfort. Plus, I often lost them, so I would always be wearing mismatched socks. 
Like our bra and underwear, I wanted to create the socks you would always grab first for all the different activities in your life, from working out to walking your dog. We've partnered with a manufacturer in Colombia — who has been making socks for more than a century! — to make sure we got it right. Our low-cut socks are made out of a cotton blend that are thick enough to keep you warm but still breathable during the summer months. 
We've spent more than a year perfecting their design, so they'll be no-show with sneakers but won't fall off your ankles with booties. They've been tested by several okko customers who've provided wonderful feedback to help us create the optimal fit for everyone. 
The okko socks are available in onyx and pearl in three sizes that accommodate women's shoe sizes 5-13. One pair is $12, but if you're looking to stock up you can grab three pairs for $32. 
We hope this launch knocks your socks off (sorry, we couldn't resist!), and show us how you wear your okko socks on Instagram @okko.co—we'd love to see. 
- Phoebe, founder xx