A Minimalist's Guide to Saving Money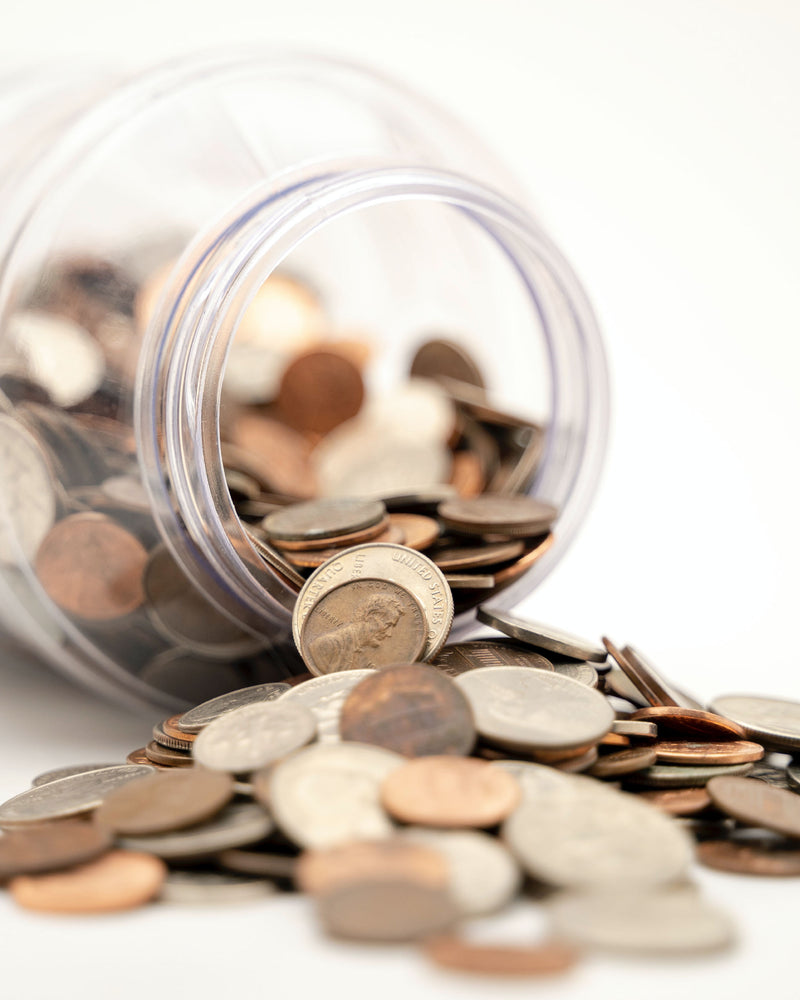 We often discuss minimalism in terms of what you can do without, like learning to shop mindfully. But living minimally doesn't just mean cutting out material possessions. It can also mean being smarter, and more intentional, about what you do already have: your money. 
Money can be a tricky subject to talk about since few of us receive a personal finance education in school. Yet there are numerous benefits to forming a solid personal finance plan, from preparing you for emergencies and retirement to tracking your spending. By keeping track of your finances, you don't need to worry about if you'll have enough to make a particular payment or splurge on a friend's gift. With your money budgeted out, you can focus on the things most important in your life, like your loved ones and experiences. 
So how do you get started with personal finances? We spoke with Myelle Lansat, personal finance writer at Policygenius, on five easy ways to start saving money now:
1. Create/revisit your budget
While it might seem obvious, many people don't have a budget! "If you don't have a budget, you're probably worrying a little more than if you did have a budget," Lansat says.
To put it simply, a budget keeps track of where your money is going and where it's coming. Getting started is easy — record any sources of income, from full-time gigs to side hustles to stipends, and then create a separate category for your spending. This category includes your housing and utilities, groceries and takeout costs, healthcare (even if you're on a company plan), savings, and emergency funds. 
One common budgeting pitfall is not revisiting it, Lansat says. If something changes in your life, make sure you review your budget and verify you're still allocating appropriate funds to your savings. For example, if you get a raise, you might be able to allocate a little more to your 401K or emergency funds. On the flip side, if you have a new healthcare cost, it might be time to lower your savings contribution.
2. Set a personal spending limit
We all deserve nice things from time to time, don't get us wrong — but if you've gotten a little carried away with online shopping, you'll thank yourself later by setting a spending limit. This can be a mental spending limit or be set from your budget, Lansat says. 
3. Start automatic savings contributions
It's easy to take your paycheck and starting spending, so setting automatic savings contributions is a simple way to ensure you're saving the same amount of your paycheck each month, Lansat says. Create different buckets for savings, like retirement, vacations, and emergencies — especially important this year, she says. She recommends having at least a six-month to a year of emergency funds, which would be able to cover housing and necessities. 
4. Cut out unnecessary spending
Spending more time at home means we might be saving money in some areas of our life (like commuting), but increasing it in others. Lansat says it might be a good idea to evaluate your spending habits — for example, can you decrease the amount of money you spend on takeout each week? "It's always important to support local businesses, but take care of your wallet," she says.
5. Review your subscriptions
Many things in our lives are now subscription-based, and it's easy to forget how many services we're actually paying for. During your next billing statement, review your charges and see if there are any subscriptions you can cancel, like a streaming service or a publication you're not reading, Lansat says. 
Building financial literacy takes time, but it's critical for setting your future self up for success. "It's key to have that personal conversation with yourself," Lansat says. "No one else is going to have that conversation for you." The earlier you start, the more benefits you'll reap — and trust us, the peace of mind you'll gain from knowing exactly where your money is coming and going will make more time for the things that matter most in your life. 

Are you a personal finance whiz or just getting started? Share all your money tips with us on Instagram @okko.co!
_
ABOUT THE AUTHOR: Haley Kim is a journalist and content creator based in California. Her day job is in the tech industry, but when she's not working you might find her reading a fiction novel, making collages and jewelry, or drinking boba.