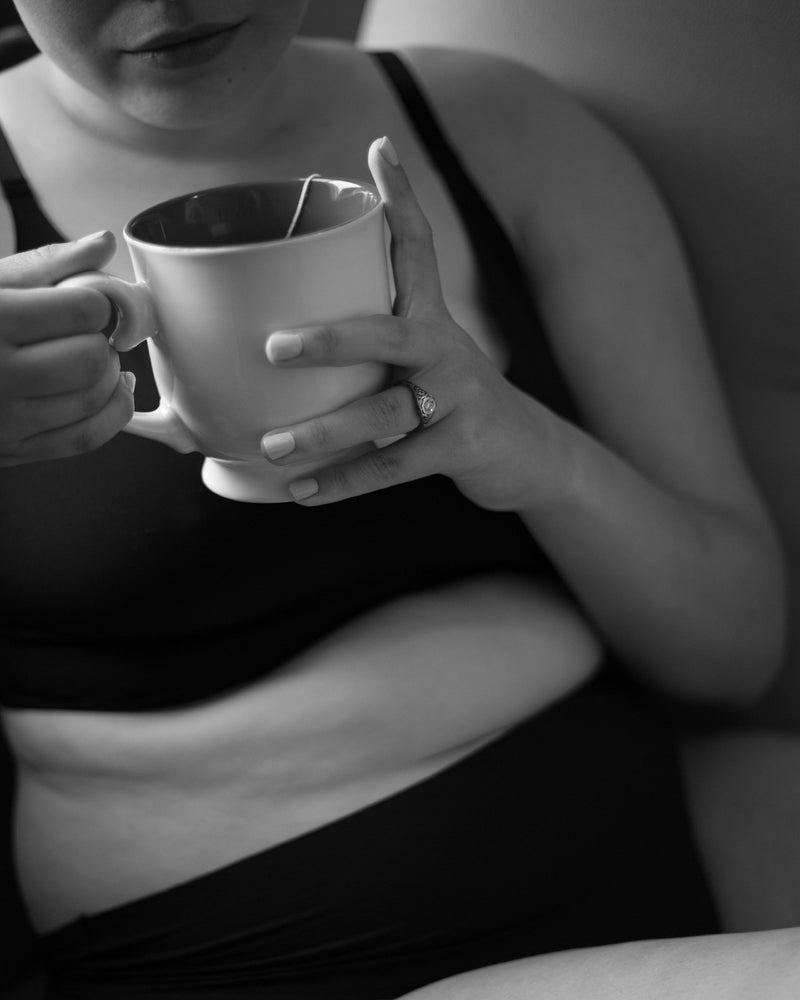 If you have been able to limit your time with your computer, phone, TV, or other electronic devices during stay-at-home orders, can you share your secret? For many (including us), our relationship with our devices and the Internet has only grown more fervent throughout 2020, especially when it seemed like our only view into the rest of the world was through our screens. 
We have found ourselves working increasingly longer days as working from home blurs the boundary between work and non-work life. Scrolling through social media first thing in the morning and last thing at night has become an instinctual habit.
None of this is new information—researchers have been tracking our growing addiction to technology for years, and most of us know, deep down, that this much screen-time is probably not a good thing. In 2018, Pew Research Center reported that 47% of people it surveyed said that technology would help our well-being more than harm in the coming decade, while 32% said the inverse (21% said there wouldn't be much change to people's lives). 
If you're looking for a sign to limit your time on devices, let this blog be it. But if you're not convinced yet, here are a few other reasons why unplugging is important:
Give yourself a mental break from work, so when you start again you'll be refreshed and

more productive

.

Allow yourself time to reflect on news, headlines, and stories (2020 has been a vicious news cycle—we would all do some good by pausing our scrolling and digesting what we're seeing).

Boost your self-esteem and stop comparing yourself to other people on LinkedIn, Instagram, Facebook, or any of the other social platforms.

Gain extra hours—you'd be surprised at how much time you spend mindlessly scrolling when you can be doing something else!
So what are you supposed to do when you're offline, then? Here are a few of team okko's favorite offline activities:
Organizing our home and cleaning out our wardrobe
Yes, we know we are minimalists, but trust us: there's something supremely soul-satisfying from organizing your home. This includes cleaning, taking inventory of our various items and donating or throwing out ones that no longer give us joy, and putting items back where they belong. With a cleaner home, we have a feeling you'll feel more productive when it is time to be online!
Check out: The Life-Changing Magic of Tidying Up: The Japanese Art of Decluttering and Organizing; The Happiness Project
Exercising
It's safe to say that none of us want the dreaded "tech neck" and poor posture, but both can slowly become more apparent the longer we spend at the computer or on our phone. Besides the endorphins, exercising is a great way to combat the many hours we spend sitting. And while it might be unavoidable to not use some sort of device while you work out, at least you're moving your body, right?
Check out: Yoga With Adriene; POPSUGAR Fitness; Melissa Wood Health
Reading
When's the last time you read something not on a device? If you can't remember, indulge in a book and support your local independent bookseller by picking up one of our favorite summer reads:
Check out: The Vanishing Half for a page-turning fiction told through different generations; Uncanny Valley for a memoir on Silicon Valley; Little Fires Everywhere, which you can later compare against the Hulu series
Cooking
Your time offline means more time devoted to delicious food. Who doesn't want that? Cooking skills will stay with you through life—so while you're stuck at home, take some time learning how to chop quicker, stir-fry better, or clean up faster.
Check out: Crazy Delicious on Netflix for inspiration; the Momofuku Milk Bar cookbook for not-basic sweet recipes; Honeysuckle for easy recipes
Journaling
2020's been rough for nearly everyone in some form, and if you find yourself burnt out, emotionally stressed, or otherwise not great, taking some time to write down your feelings can be a cathartic way to process and reflect. And it's also a great way to remember the good times in between—your future self will thank you for writing down those little memories. 
Check out: LEUCHTTURM1917 notebooks; Muji for pens (and frankly, all your other household needs); Ink+Volt for planners; An Organised Life's weekly planner (an offline substitute to Evernote or Notes)
Doing absolutely nothing
Sometimes, sitting still and doing nothing is an activity in and of itself. The quintessential me time—relaxing by yourself—can be cathartic and rejuvenating. And you are releasing yourself from the pressures that you need to "do" something to be productive, when sometimes you need to do nothing to improve productivity and refocus. Hey, it's also a great time to do one of your favorite masks (this is ours).
So after you finish reading this blog on your phone, tablet, or computer, do yourself a favor: log off. You'll thank us later.
_
ABOUT THE AUTHOR: Haley Kim is a journalist and content creator based in California. Her day job is in the tech industry, but when she's not working you might find her reading a fiction novel, making collages and jewelry, or drinking boba.