Less Clutter, Better Productivity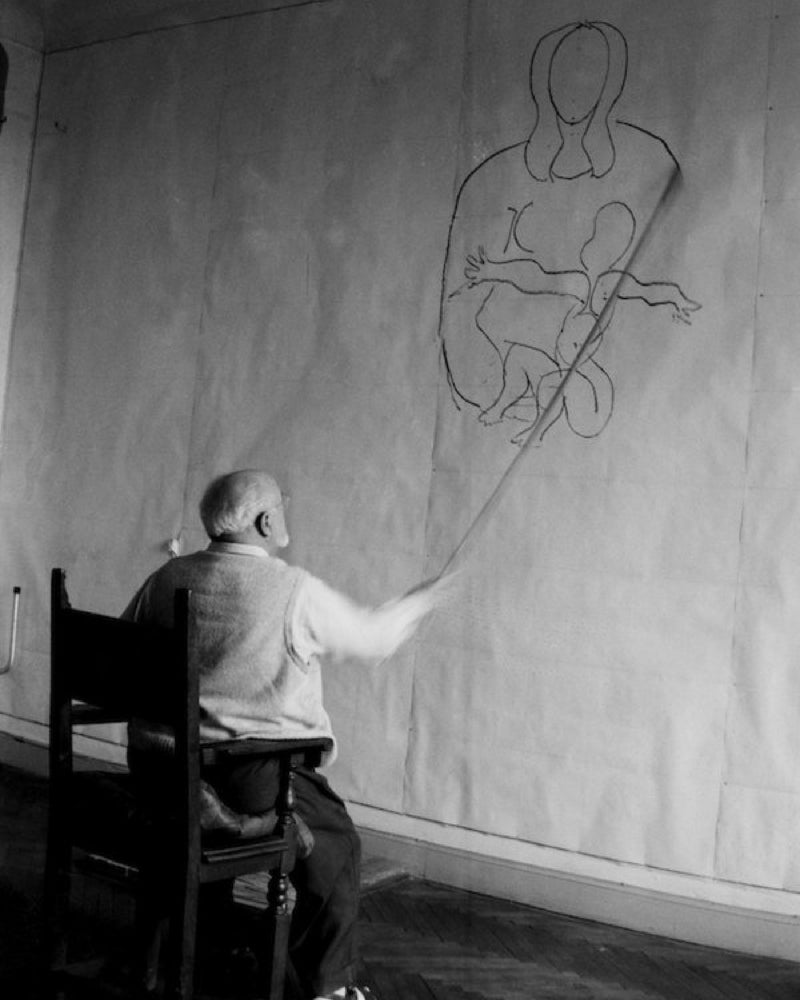 Living minimally means consistently evaluating the items in your home to affirm that they still bring you joy. While we try to do that year-round, there is one annual, nearly universal minimalist event each year: spring cleaning, aka the Superbowl of minimalism. It is the singular event that even non-minimalists might participate in because it's the perfect time to rejuvenate your space. And this year, it's no surprise that many of us are spending more time than ever before in our homes—so this exercise is especially important for refreshing the space you live and work in all day, every day. 
Part of the reason we love spring cleaning is because it makes us more productive. Don't just take our word for it—researchers found that clutter makes it harder for our brain to focus, but clearing our work spaces makes us more productive. Plus, another study found that individuals who felt overwhelmed by the "stuff" in their home were more likely to procrastinate. On a personal level, haven't you ever felt a bit of stress or anxiety when seeing your home in a disorganized state? It's a thing!
The bottom line: a clean and organized home means you have more time and energy to focus on what's most important in your life, which is what minimalism is all about. But we get it, the idea of spring cleaning your *whole home* is intimidating (even for minimalists!)—so our founder Phoebe Kunitomi put together her personal spring cleaning checklist in a free, downloadable PDF. She broke up the cleaning into manageable tasks you can do over seven days. Print it out, tie your hair back, and check off the tasks as you go—we promise you'll feel better at the end.
But what about when you're all done cleaning? Your home is a sanctuary you engage with every single day. So, making your new clean space even more conductive to your productivity is a multi-pronged, iterative process... Here are our favorite ways to tackle it:
1. Listen to instrumental or lo-fi music
Music with lyrics can often be distracting for focus work, but instrumental music can be welcome background noise. Try listening to your favorite movie's score or check out lo-fi, which is popular for studying, sleeping, or working. If you don't know where to start, check out the Pride and Prejudice or La La Land scores, or Spotify's Lo-Fi Cafe playlist.
2. Set 20-minute timers
Things become more manageable when broken out into smaller tasks. If you find yourself really struggling to focus, set a 20-minute timer to devote yourself to whatever you need to do—turn off your notifications, hide your phone, do what you need to do. We're pretty sure that when the 20-minute timer is up you'll be in the zone and ready to work for another hour. If not, give yourself a pat on the back—you just did 20 minutes of distraction-free work!
3. Organize some more
This one hits two birds with one stone—if you're feeling antsy or the creative juices aren't flowing, take a quick break (no more than 15 minutes) to tidy your desk area. File papers, dust down your surfaces, and clean your electronics. By doing something seemingly "mindless," you'll be in a better headspace, with a stronger feeling that you accomplished something productive, when you are ready to sit back down and work. 
4. Go outside
Spring also brings warmer weather and sunnier days. You should make the intention to go out and enjoy it! Often, the best way to return to a productive state is to actually step away and get some fresh air. While strolling outside, set your intentions for when you return back inside. Mindfulness is a powerful tool to help reset oneself. Use it!

What are your favorite tips for staying productive? Let us know on Instagram @okko.co!
_
ABOUT THE AUTHOR: Haley Kim is a journalist and content creator based in California. Her day job is in the tech industry, but when she's not working you might find her reading a fiction novel, making collages and jewelry, or drinking boba.
PHOTO: Henry Matisse working on designs for the Vence Chapel (via the Tate)