How to Create a Home You Love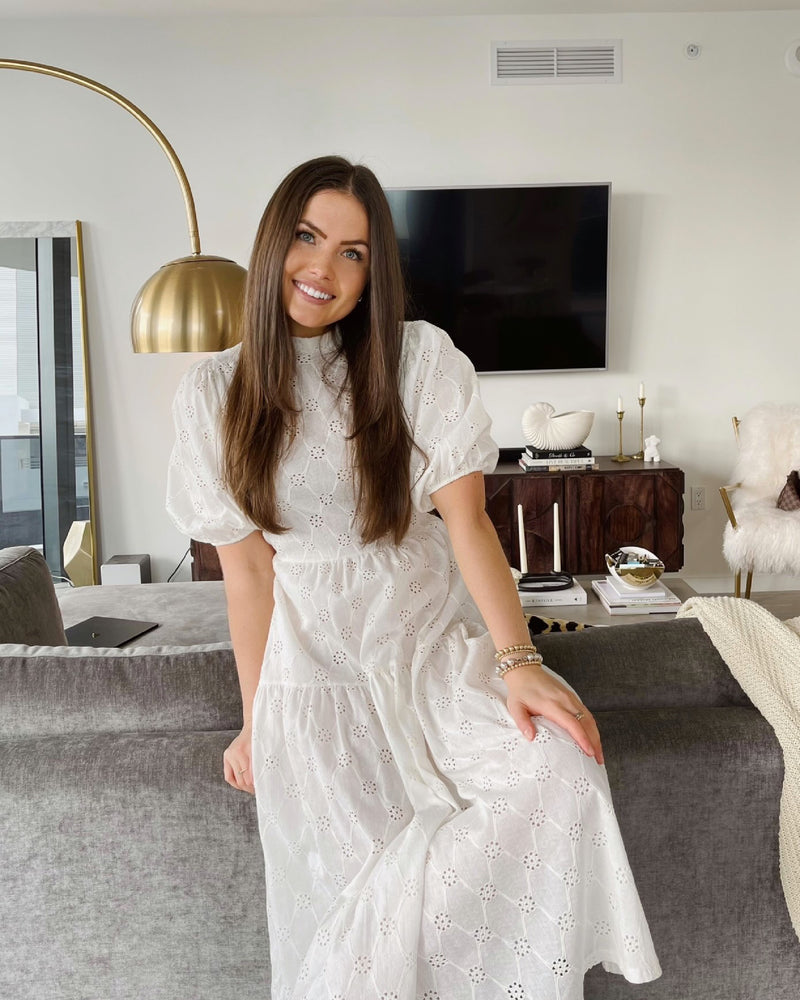 This past year, most of us spent more time at home than (probably) ever before. And while a home obviously has its functional purpose, it also can make a significant impact on our mood, productivity, and general outlook on life. Think about your favorite wall art—doesn't it make you happier just by looking at it?
Creating a home you love is all about intentionality: finding the furniture and items that spark joy in you. We spoke with Holly Bossung, founder of From Your Muse, on the connection between minimalism and home design, her tips to get started on bringing intentionality into the home, and her own favorite home items!
Tell me a little bit about yourself—how did you come to create From Your Muse, and what's the story and purpose behind it?
I've been fortunate enough to work within and touch on many different aspects of the creative world. From my schooling in Environmental Design to my post-graduate careers in experiential design to my current occupation as a creative director, I've had the opportunity to wear many hats! And I love every aspect of what I do. I'm what Athena Calderone, one of my greatest inspirations, would consider a multi-hyphenate and I wouldn't have it any other way.
From Your Muse came to fruition in the beginning of quarantine. I, along with everyone else, was stuck at home and all we had was ourselves, our mindsets, and our surroundings to keep us going. As someone with a passion for wellness and design, quarantine quickly made me see the connection between the two. Our surroundings impact the way we feel! Wellness is not just about taking care of the mind and body, it's also about focusing on the spaces we inhabit. From Your Muse was created to bring the focus on the importance of being mindful of our surroundings. It's a platform created to bring to the surface ways one can be intentional about the objects they pull into their lives, and to become more thoughtful consumers when it comes to our spaces.
How does a person's space influence their mood? Why should people be intentional and thoughtful about the items they place in their home?
Our surroundings greatly impact our overall well-being. They have the power to influence our level of motivation, our mood, and our stress-levels. For example, someone who eats a healthy diet, exercises everyday, meditates regularly, and has their dream job likely won't thrive in a dark space with little to no natural light. Now, that's not necessarily true for every person! Some might enjoy that kind of environment. 
The point is that we all have our own preferences and our own idea of our ideal surroundings. We just have to become more mindful of the kinds of spaces and elements we're drawn to and bring those touches into our homes—it could be natural light, neutral and calming tones, anything. It just requires taking a really mindful approach. It requires taking a moment to stop and consider the things we want to actually surround ourselves with everyday!
How is minimalism connected to intentional home design?
If you're going into a design project with a minimalist approach, it forces you to be intentional. It does this because you're thoughtful about every single object you place within your home since you only have so many things you'll likely put there. When you have less, you're likely to be thoughtful about the few things you actually own. Just like if you could only own 10 clothing items for the rest of your life, you'll likely choose really intentional and purposeful pieces. It's just about quality over quantity! Now that doesn't necessarily mean someone who prefers a more maximalist design approach can't live with intention—they just have to ensure that each and every object they place within their surroundings is thoughtful, necessary, and purposeful.
"Interior design" can seem like an intimidating phrase. What are some easy ways people can start being more intentional with their spaces?
I agree! Interior design is intimidating and lacks the approachability that we desperately need right now. My tips are for people on a budget and people who are looking to completely start fresh! This is because I believe even when we want to start fresh, sometimes it's unnecessary. Sometimes you already own enough! You just need to see those things in a new way. Here are some tips in order:
Be mindful and take your time! Be thoughtful about what you need and what you REALLY like versus what you think you should have for the sake of filling space. It does NOT have to happen overnight.

Shop within your own home! Clear all of your surfaces, put all of your objects in one place, and completely start fresh. Move things to rooms they weren't in before. You will be amazed how new your home can feel just doing this!

If you're still looking to add new pieces in, I believe in promoting a circular economy and also investing in objects with a story. So start with secondhand, vintage, antique pieces from local consignment and vintage home stores. Go down an online rabbit hole on Charish, Etsy, OfferUp, and Facebook Marketplace! All of these have incredible options and hidden gems that, when found, are more rewarding than anything brand new off the shelf. 

From there, you can then add some ready-to-buy objects if necessary! Some of my favorites to peruse are Zara Home, H&M Home, Anthropologie Home, CB2, Lulu and Georgia, and Jayson Home.
What are some of your favorite items that spark joy in your own home?
Wow, I have so many! But the ones that come to mind are a vintage chandelier my grandmother gave to me for my 15th birthday, an Isamu Noguchi lantern that I will cherish forever, a few vintage glassware pieces I've collected within the last year, and a poster from my time abroad in Copenhagen, which was a pivotal experience in my design career. All of the objects that I hold close are linked to a memory—they provide depth and time into my surroundings and give life to my spaces!
Check out From Your Muse online and on Instagram for more tips and design practices on creating spaces you love. How do you practice intentionality in your home? Share with us on Instagram @okko.co!
_
ABOUT THE AUTHOR: Haley Kim is a journalist and content creator based in California. Her day job is in the tech industry, but when she's not working you might find her reading a fiction novel, making collages and jewelry, or drinking boba.