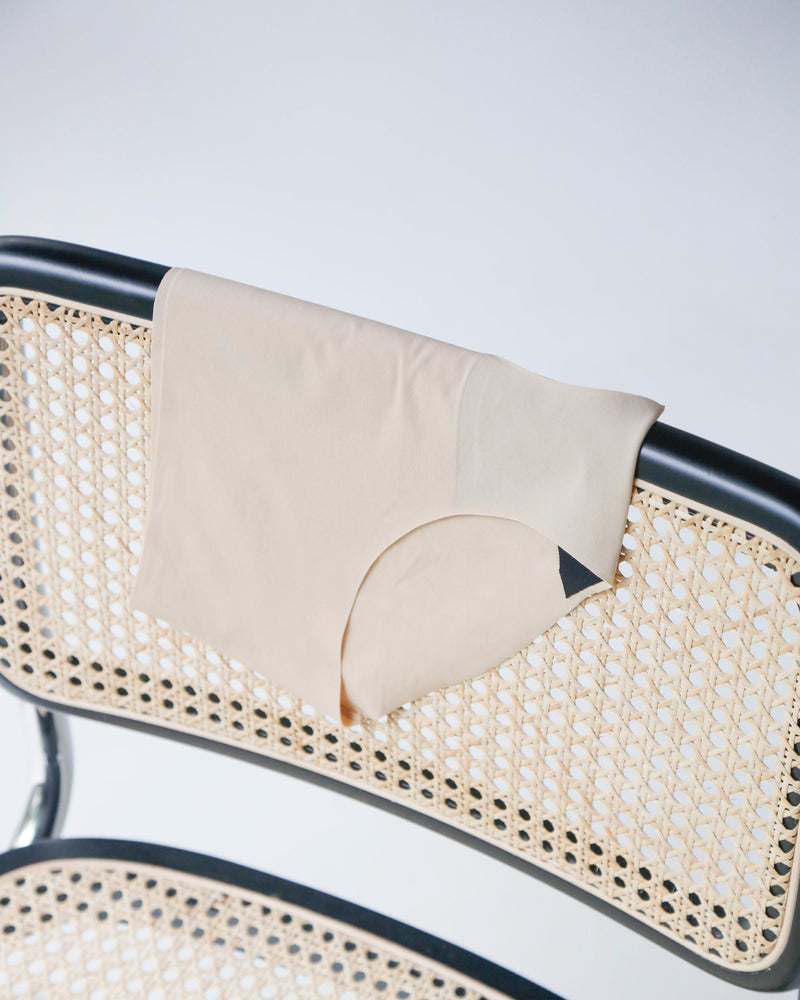 We started okko with a mission to cut the clutter, starting with the top drawer. That means delivering a minimalist collection of undergarments that you actually wear and are reliably available when you need them.
You may have noticed that our most popular colors and sizes in the bra and underwear are out of stock. We are falling short of our promise of reliability and understand your frustration as you wait for more updates on restocks.
We are listening and working tirelessly to fix this issue.
Here are answers to your most asked questions: 
WHAT'S TAKING SO LONG?
A few factors are driving the delays.
Last year, we strategically chose to transition to a new factory that is OEKO-TEX® certified and can handle smaller batch orders — both qualities that align with our goal of becoming more sustainable. However, the time and care it takes to replicate our fabric and colors exactly has spanned nearly 12 months, 2x what we initially forecasted. We believe that achieving our quality standards, albeit more slowly, is better than rushing to deliver something suboptimal.
Second (and excitedly), improvements are coming! We are implementing a pipeline of enhancements requested by you. Each change requires significant review by our team, fit testers, and real customers. This continuous cycle of iteration takes time.
Finally, the pandemic has had real consequences on our overseas supply chain. Our factory is operating at a lower capacity, so samples take longer to send and production timelines are drawn out. On top of that, U.S. Customs is dealing with a serious backlog. 
WHAT PRODUCT CHANGES ARE YOU MAKING?
We're keeping the best parts of our products while fixing the areas that our customers believe need a bit of work. Notably, we are extending our size range! For the bra, we will go down to XXS and up to XXXL. For the underwear, our range will be XS to XXXL. Additionally, we are making the larger bra sizes more supportive.
There are other smaller tweaks coming as well, like a sewn (instead of glued) gusset for our underwear to preserve longevity and moving to a bra hook so you crisscross the straps in the back if you'd like.
We're particularly excited about our packaging. For all future inventory orders, our packaging will use biodegradable materials instead of plastic. 
SO, WHEN ARE THE RESTOCKS AND NEW SIZES COMING?
The timelines are still fluid, mostly due to uncertainty about the waiting time to clear customs. But, as of now, expect restocks on a staggered basis beginning with:
End of July – brief in creme and honey
August – bra in creme and onyx
September/October – thong in creme, all products in rich, all products in blush
We will keep you abreast if timelines shift.
HOW DO I BE THE FIRST TO KNOW?
We're releasing any news first to our text and email subscribers. Our restocks are small batches that will be available for purchase first come first serve. To snag your new okko before it's gone (again), we highly suggest signing up here or via the email sign up in the footer of our website!