Welcome to Intimate with okko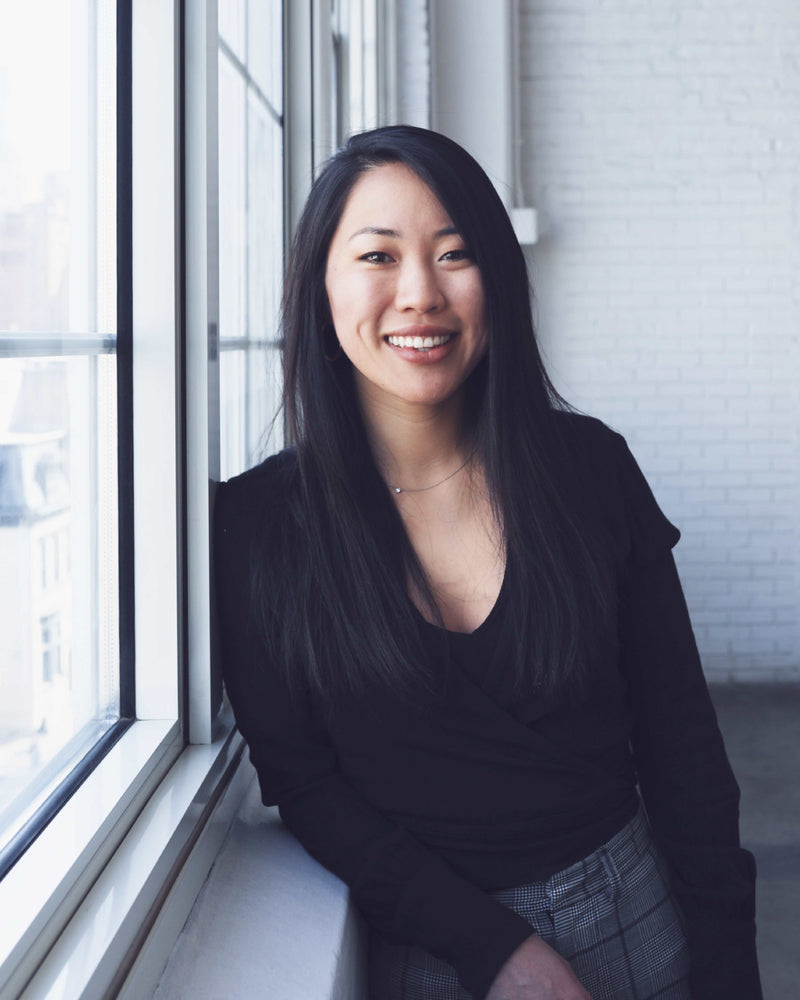 When I first started okko, I knew that I eventually wanted to create a blog: a community where minimalists, both those who dabble and avid proponents, could gather to share their stories and tips, and a place where you could learn more about okko's story. I'm so excited to announce that this blog is officially here: welcome to Intimate with okko. 
While many of you love your okko pieces for their simplicity and comfort, you may not know that minimalism is at the heart of our brand. The word "minimalism" is a loaded concept in our culture today, and hearing it often conjures images of Marie Kondo and tidying up, but also of a home, wardrobe, and lifestyle filled with neutral colors and natural fabrics. Both these perceptions are true, but they also don't encompass all of what minimalism has to offer us. 
Let me tell you one story in my own experience with minimalism. In 2019, I challenged myself to wear only 10 pieces of clothing for 100 days. I had just graduated business school and moved to New York. For most of my life, I was one of those people that bought clothes to make herself seem cool to others. I always wanted to be the most fashionable person at the party — but I knew that you can't sustain that lifestyle when every dollar in my bank account had to go towards growing the business. 
I wanted to prove to myself that I can feel confident no matter what I was wearing. And I also was curious to see how creative I could get with my wardrobe. So I set the challenge for myself: I chose five tops, three bottoms, and two dresses to last me approximately three months. 
The trickiest part was simply choosing the pieces: they had to work in summer and last through early fall. I chose my favorite Levi's, as well as two basic tops in the same style (one in black and the other white). But I also selected a few items not in the "stereotypical" minimalist wardrobe, like a leopard-print satin midi skirt, a low-cut silky top, and a faux leather pink snakeskin dress — some of which you can see in these photos.  The 10 items didn't include shoes or purses or workout clothes (because it's hard enough to motivate myself to exercise as it is!).
Having a small wardrobe was like a school uniform — I no longer had to think about what I would wear in the mornings. The easiest part of the whole challenge was putting together outfits (and the second easiest was packing to go on a trip). That being said, you can imagine that by day 75 I started getting a little weary of seeing the same pieces. And because I was washing them so often, by the fall a few of them started to fall apart.
At the beginning, I intentionally didn't tell any of my friends and family I was doing this. But I was surprised — no one noticed. Eventually, I started telling people about the challenge, and these conversations brought me to a major realization: no one cares what you wear, and no one remembers if you repeat outfits.
I broke my shopping habit. I stopped buying something new for every upcoming event. Now, when I do need something, I think hard about how "wearable" the piece is and how long it will last me. I have adopted this mindset for other parts of my life as well; for example, instead of purchasing a lotion for my face during the day, face at night, and my body, I use a single cream from head to toe. And most importantly, I learned that buying like a minimalist means I can live like a maximalist — fabulous and free to enjoy parts of life that aren't defined by material things.  
On this blog, we'll be exploring more of these minimalism stories, and showing you how you can live with less without sacrificing feeling, and looking, like the #knockout that you are. I'm not a barebone minimalist, and I don't think most of us want to be. You can expect practical tips, perspectives from experts, and some fun surprises. We're so excited for you to get intimate with okko.
Phoebe xx