Our Favorite Black-Owned Minimalist Brands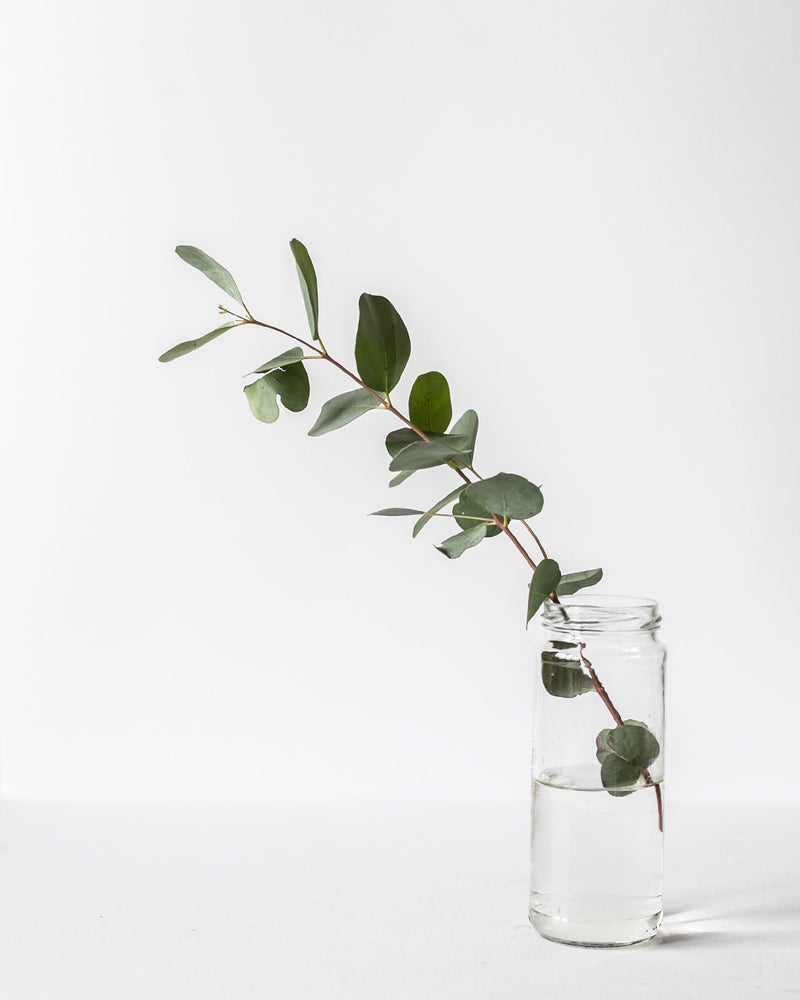 For us, being a minimalist doesn't mean swearing off shopping — rather, we focus on shopping with intention. The extra time you spend evaluating a purchase will ensure you only bring home objects you know will bring you joy, saving you time and money in the long run. 
In honor of National Black Business Month, we wanted to share some of our favorite Black-owned minimalist brands. From fashion to beauty to tech, these companies all focus on providing high-quality products that will simplify your wardrobe, home and life. Check them out!
Black Minimalists
-
Resources and education
If you identify as Black and are looking to start living more conscientiously, this is a great place to start. Founded by Yolanda Acree, Kenya Cummings, Farai Herreld and Anekia Nicole in 2017, this community creates a space to connect with other Black minimalists and find resources (check out the directory of Black minimalist content creators and businesses, and consider enrolling in the e-course). While the community focused on the experience of Black people, other people of color are welcome. 
Why a dedicated space for Black minimalists? Today's minimalism movement has been dominated by primarily white and East Asian voices and influencers (us included) — and being able to afford this lifestyle often comes from a position of privilege. But minimalism has a long history in many communities of color, especially Black communities, who have developed minimalist lifestyle habits out of socio-economic necessity. We encourage you to read Acree's blog on Black minimalists, and learn more about how and why minimalism is practiced in different communities. In the meantime, we rounded up a few brands below from their list as well as some we've been following for a while.
Tree Fairfax - Leather goods
Looking for your next wear-with-anything bag? Designer Tree Fairfax makes the most lovely leather goods, from moon-shaped wallets to classic crossbody purses and totes. Each piece is handmade out of leather hide with natural markings and imperfections, making each item one-of-a-kind. 
Subrina Heyink - Vintage gems
Stylist Subrina Heyink curates the most envy-worthy vintage designer goods on her online shop (think Oscar de la Renta, Gianfranco Ferré and more). And since masks are now a wardrobe essential, check out her stylish selection made out of floral Liberty of London cotton fabric and 100% washed cotton muslin lining.
Kaike - Plant-based skincare
Kaike is a line of skincare products that believes in celebrating your skin — so expect ingredient lists that are almost too good to eat! Founded by Keli Smith, the plant-based products are multipurpose, like Frosting, a nourishing butter that can be used on hair, face and body. With sweet-smelling products, it's easier than ever to minimize your routine.
OUI the People - Sustainable luxe shaving
No one likes ingrown hairs and razor burn, and OUI the People created the most beautiful, single-blade steel razor to prevent that from ever happening again. Founded by Karen Young, the company has thoughtfully designed products to prevent waste typically created in the personal care industry, like recyclable refill blades and glass bottles.
PUR Home - Natural household cleaning products
PUR Home, founded by Angela Richardson, makes it easy to keep toxins out of your home as you clean. All products are formulated with organic, plant-based, biodegradable and low toxic ingredients, and many are multipurpose, like the lavender multi-surface cleaning powder. Keeping your home germ-free has never been so important, so be sure to watch for the release of PUR Home's hand sanitizer and disinfectant spray. 
Chillology - Teas, chai, herbal blends, and home goods
Minimalism and mindfulness go hand-in-hand, and we love chilling out with a cup of tea from Chillology, a line of loose leaf tea and herbal blends founded by Dacia Thompson, a dear friend to the okko team. We love Chillology's focus on internal and external self-care, and slow living — life is meant to be enjoyed, after all!
Capsicum - Planning app
Many minimalism principles derive from organization strategies, and Capsicum helps organize your tasks and events, track your habits and journal. Founded by Ish ShaBazz and Heidi Helen Pilypas, Capsicum combines the best of both physical planners (you get to choose a custom planner color on the app!) and digital organization.
What are your favorite Black-owned minimalist brands? Let us know on Instagram @okko.co!
_
This post was written by Haley Kim, a journalist and content creator based in California. Her day job is in the tech industry, but when she's not working you might find her reading a fiction novel, making collages and jewelry, or drinking boba.