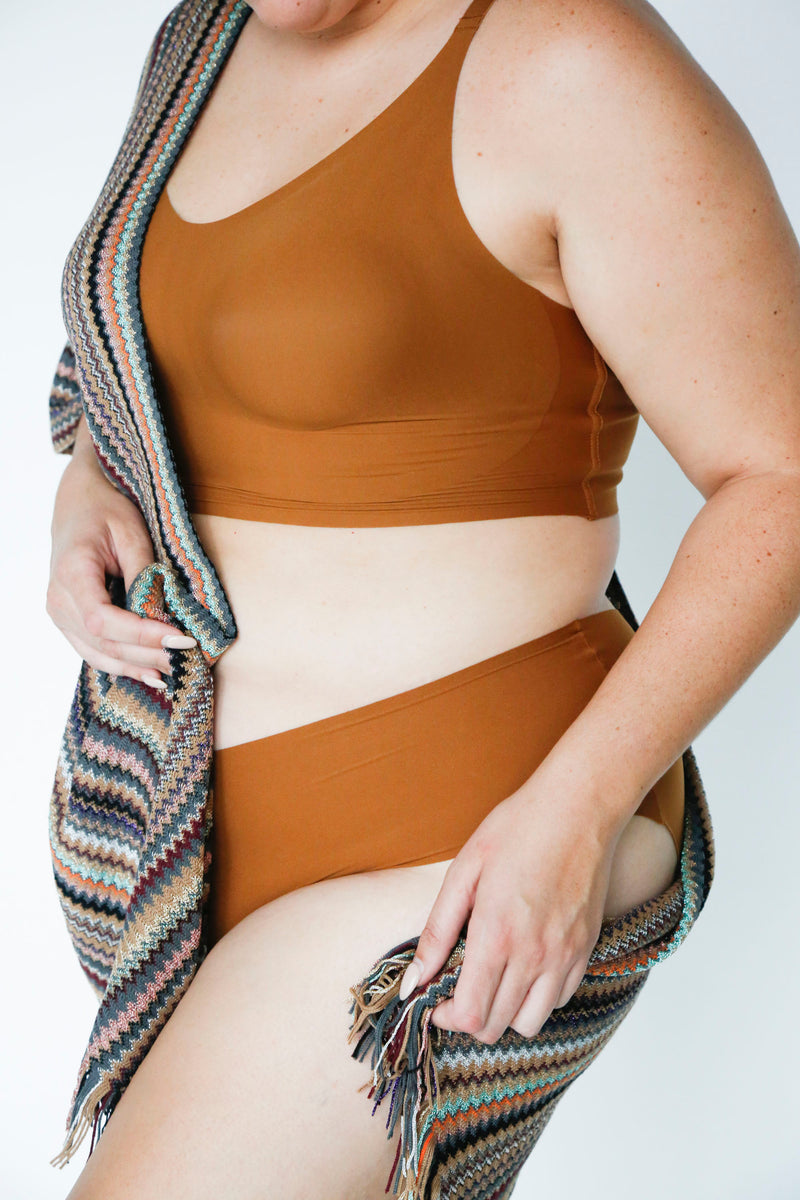 For last year's Black Friday sale, we shared what offering a sitewide sale means for a company that's rooted in minimalism and conscious consumerism. On one hand, sales can fuel impulsive purchases and overconsumption, both of which do not align with our mission to encourage more intentional living. But on the other hand, they're an opportunity to curate a better top drawer, while sharing a special promotion with our community.
To strike a balance between the two, we are starting a new practice this year: announcing our sales months in advance. Our hope is to eliminate the sense of urgency that contributes to mindless shopping as well as give you an opportunity to plan your purchases well in advance so you know what you are buying is rooted in intention.
Without further ado, we're excited to announce that okko will be having two sales in 2022:
A Warehouse Sale in June, a chance to restock on former okko favorites like colors and styles that are out of commission.
Our Black Friday/Cyber Monday sale, with sitewide discounts.
We'll announce specifics around each sale closer to the dates. While these are the only two sales in okko's calendar for now, if circumstances change and we decide to add another promotion, we'll let you know with at least two weeks' notice.
As you think about adding a little more okko to your top drawer this year, here are a few ways you can still practice minimalism, shop mindfully, and keep your space clutter-free all year long:
Research and Reflect on Your Purchases—As we shared in this blog post, planning a list of purchases for the year or next few months, whether it's by season or occasion, is a helpful way to steer clear of impulse shopping. Write down what you need, reflect on that list so you can cross things off if your mind changes, and create a shopping experience that makes the practice special (not routine).
Donate or Sell Old Clothing—Are there pieces in your closet that are collecting dust? If they haven't been worn in a year, or through all four seasons, chances are you might never reach for them again. Consider giving these pieces to family or friends, or donating/selling them to local thrift stores.
Consider Renting for Special Occasions—Weddings, birthdays, and other special occasions often call for an entirely new outfit, but may end up being something you'll only wear once. For more intentional special occasion purchases — or to experiment with different brands and styles — consider renting from platforms like Rent the Runway, Nuuly, or Armoire.
To stay up to date on these promotions, follow @okko.co on Instagram and TikTok.
__
About the author: Sandhya Iyer is a writer and marketing professional, working at the intersection of tech and social impact. When she's not worrying about the state of the world (and trying to improve it), you can find Sandhya engrossed in a good book, experimenting in the kitchen or going on a long walk, crime podcast in hand.