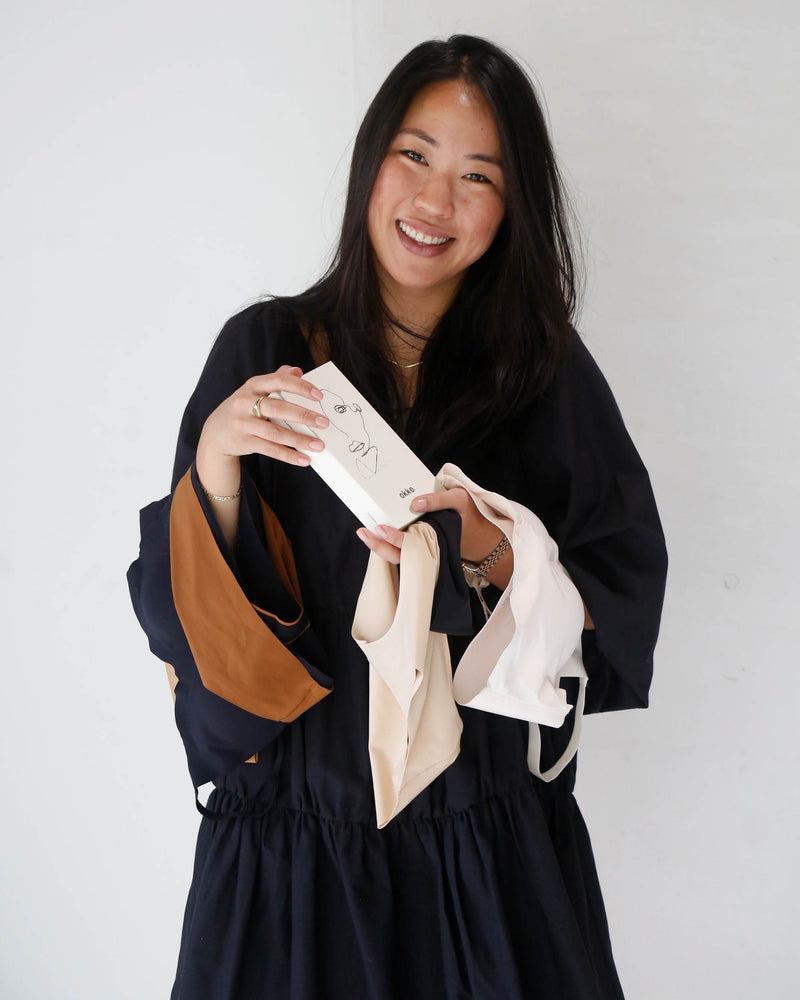 okko, like many other for-profit companies, is offering special discounts during this "holiday." it is not lost on me that the allure of lower prices offered in the context of scarcity and urgency can create a fever pitch of impulse buying. relentless consumerism is the opposite of what minimalism, and okko, values.
while I recognize I am walking a fine line, we are going to offer a black friday deal — 20% off orders over $40 with code BF20 — today through november 29. you can shop here.
why are we doing it? the main reason is our community. during the rare sales we held this year, over 60% of orders are placed by customers who have purchased okko in the past. during non-sale periods, our repeat order rate is about half of that. these data points show that discounted purchases are not made blindly. rather, our customers are buying bodywear they use and love, the definition of intentional shopping. in this context, I see no harm in us occasionally gifting something special as a big thanks for your support (and an opportunity to save $).
whether you are going to participate in our black friday sale or someone else's, I encourage you do so thoughtfully. slow down, check in, and remind yourself that this week is about spending time with loved ones, not spending money.
and, if you want to avoid mindless shopping, here are a few tips that I follow to plan out my own purchases this year (a refill of my go-to mascara and a pair of black heels that I have needed for months!).
(1) delay immediate gratification — survey what you need before black friday, and do not buy anything outside of that list. make informed decisions (shop small, shop local) about where to acquire these necessities. fill your carts in advance to avoid scrolling through pages and pages of products not on your list.
(2) cut the clutter, don't add to it — follow the one-in, one-out rule. for every item purchased, donate or sell one to two things you already own.
(3) fill the time — keep busy with non-shopping activities. turn off email and social media alerts so you don't hear announcements of sales. the point is to keep the temptation out of sight and out of mind.
- Phoebe Kunitomi, founder